December 2021
This chapter is all about trekking and wildlife that abounds all around Uganda. My friend Debby and I were traveling with Natural Habitat (Nat Hab), a company I have traveled with, and written about, before. We were joined by Matt M from Pennsylvania. The main raison d'etre for this trip was to see the mountain gorillas of Uganda, and that, in fact, is the main reason most tourists come to Uganda. We were originally scheduled  to do two treks in Uganda and two in neighboring Rwanda, but COVID shut down the border between the two countries, so we were to do 4 gorilla treks all in Uganda.
We started out in Entebbe, made our way to Kibale National Park, then Queen Elizabeth National Park, and then to the north and south of the Bwindi Impenetrable National Park.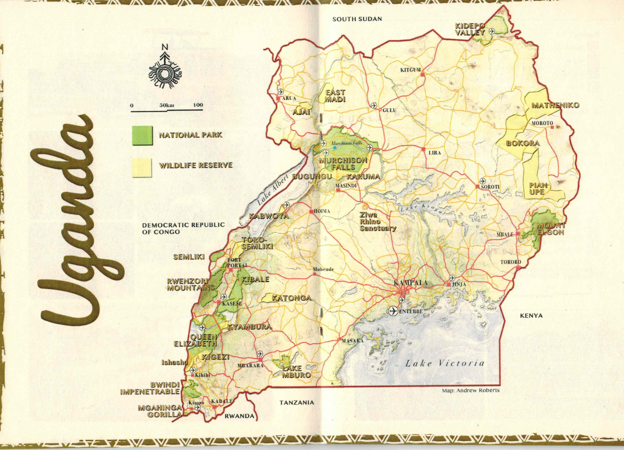 During the two weeks we also saw all sorts of beautiful birds and other wildlife. But first, we would get our feet wet (almost literally) by doing slightly easier treks to see the chimpanzees. The photographs are mine, but the videos are mostly Debby's and sometimes Matt's or Paul's and every once in a while, mine.