If you read my post about gorillas and chimpanzees, you know that I was in Uganda with my friend Debby in December of 2021.
My posts are often day-by-day descriptions of our adventures, but this time there are three posts, one on the wildlife of Uganda, one on the Batwa people, and this one on life in Uganda. There are LOTS of pictures as I tried to capture life here. I hope you will click to enlarge them so you can see the vibrancy of Uganda.
We were traveling with Natural Habitat (Nat Hab), an organization devoted to saving and protecting wildlife and the planet. We were only a group of three, with just Matthew M joining Debby and me, along with our wonderful guide, Paul Kirui and our amazing driver, Sulai Iga.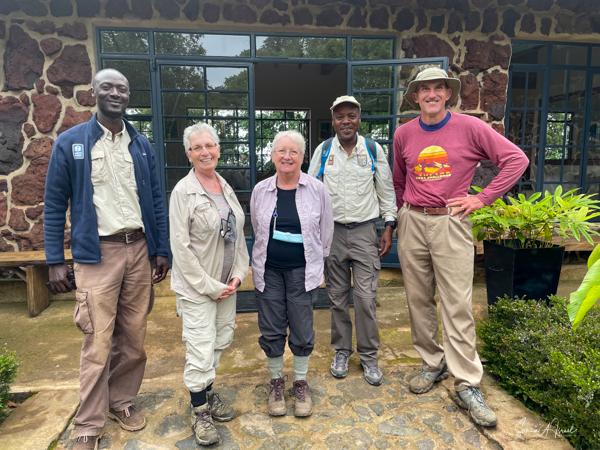 Flying into Entebbe
We flew into Entebbe in the early morning and the view from the plane, including sunrise, alerted us to what this country will look like. Lots of mountains. Lots of water. Entebbe sits on Lake Victoria and it was beautiful seeing it from the sky.