Tuesday, July 24, 2018
We had just left the Castillo San Felipe de Barajas and were settled in the car for the 34-mile drive to Palenque. We passed lots of plantain trees, with the fruit covered in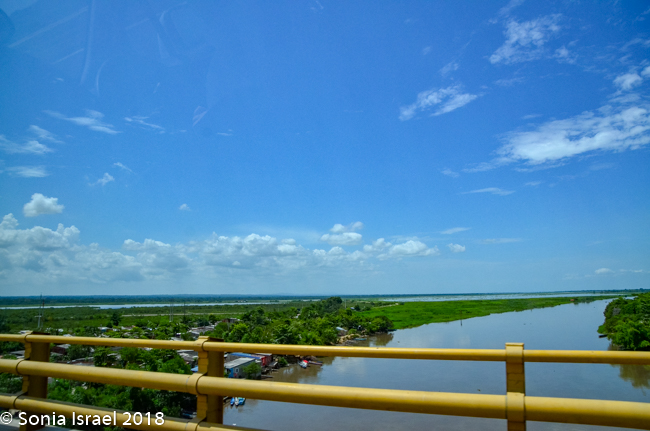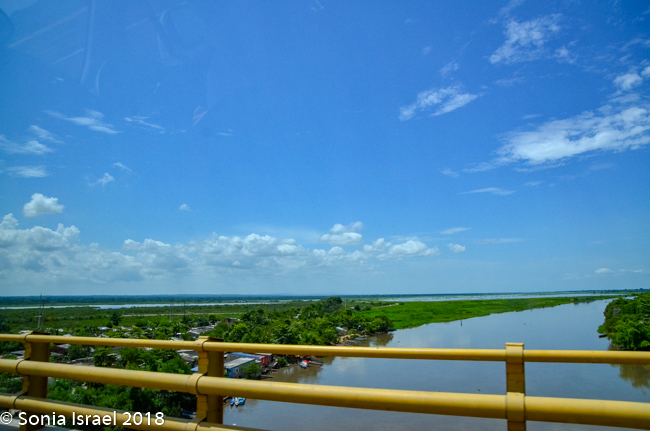 blue bags to protect them. The country side was beautiful, tropical and green.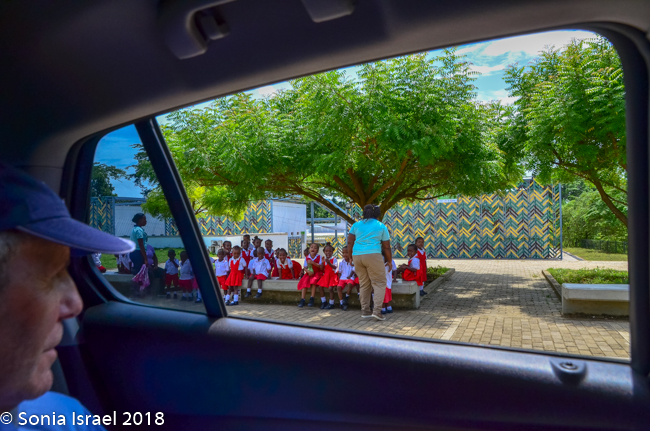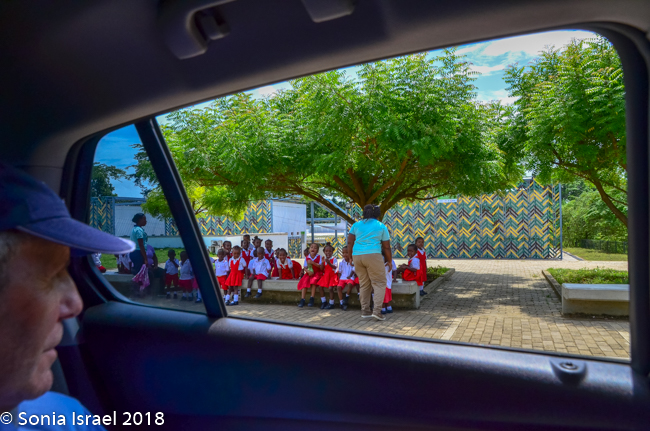 We passed what looked like a school field trip. The kids were all in white and red and waved frantically at us. We of course, waved right back.
We pulled off the road onto a dirt road, the entrance to Palenque.